New Windsor Property Development
Project Overview
DKL Projects was tasked with the responsibility of preparing the site for a new urban property development in New Windsor, a suburb of Auckland.
The project was part of a strategic initiative to implement condensed residential housing, thus providing a solution to address the increasing demand for residential space in the city.
Objectives
The main objectives of the project were:
1. To safely remove hazardous materials, including asbestos, from the existing structures.
2. To demolish the existing eight residential dwellings while minimising environmental impact.
3. To excavate the site and prepare it for the new development, ensuring the removal of any contaminated soil.
Challenges and Solutions
The New Windsor project was not without its challenges. The presence of asbestos and contaminated soil made the task inherently risky, requiring specialised expertise and adherence to strict safety protocols.
DKL Projects approached these challenges with a comprehensive plan. Trained specialists carried out the asbestos removal, employing safety measures in compliance with health and environmental regulations. The team ensured the secure disposal of these hazardous materials, minimising risk to both the crew and the surrounding environment.
Demolition of the existing dwellings had to be performed with precision to prevent unnecessary damage to the surrounding properties. DKL Projects utilised advanced demolition techniques and equipment to effectively bring down the structures. The debris was then sorted, with recyclable materials being sent to recycling centres and non-recyclable materials disposed of responsibly.
The contaminated soil removal required a careful approach to prevent the spread of pollutants. DKL Projects engaged environmental specialists to identify the extent of the contamination and to develop a plan for its removal. The contaminated soil was carefully excavated, transported, and disposed of at a designated facility.
Following this, DKL Projects executed the site excavation and preparation, ensuring it was ready for the new development. The team carried out a thorough site survey and prepared detailed plans to facilitate efficient excavation. Advanced machinery was used to expedite the process, resulting in a site fully prepped and primed for the commencement of the new development.
Outcome
The project was completed successfully, meeting the defined objectives and adhering to the stipulated timeline. Despite the complex nature of the task, DKL Projects managed to ensure the secure removal of hazardous materials, the safe demolition of the existing dwellings, and the effective excavation and preparation of the site for the upcoming development.
By applying their expertise in construction and environmental safety, DKL Projects turned a challenging situation into a successful project.
The New Windsor development site is now ready for the next phase – building the proposed condensed residential housing units.
This project showcases DKL Projects' commitment to safety, efficiency, and excellence in their work, setting the stage for continued success in their future endeavours. The New Windsor project is a testament to their capability in handling complex projects and delivering results that exceed expectations.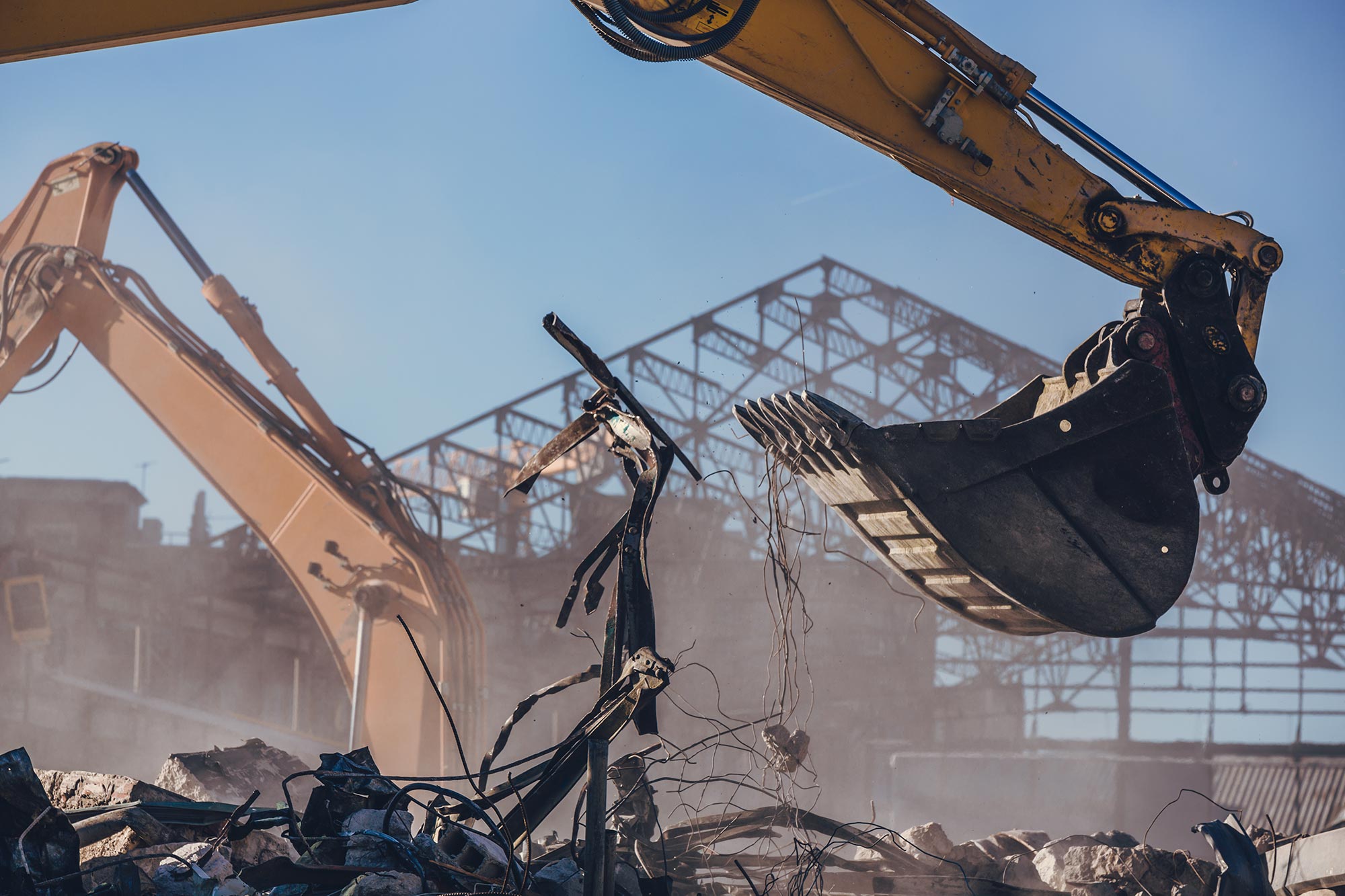 We offer a wide range of services specializing in large scale commercial and industrial demolition as well as smaller individual projects.
VIEW ALL