Trusted Earthworks Contractors in Auckland.
With a wealth of experience in the industry, we have successfully delivered numerous projects of all sizes and complexities throughout the region. Our team of skilled professionals, including engineers, project managers, and operators, possess deep expertise in earthworks techniques, regulations, and best practices. Equipped with state-of-the-art resources and modern equipment, we are well-prepared to handle any earthwork project task efficiently and safely. Safety is our top priority, and we strictly adhere to industry standards and regulations, ensuring the well-being of our workers, clients, and the environment. Being locally based, we have an intimate understanding of Auckland's terrain, soil conditions, and regulatory requirements, enabling us to provide tailored solutions that align with the region's unique needs. When it comes to Auckland Earthworks in Auckland, trust DKL to deliver exceptional results that exceed your expectations.
At DKL, we offer a wide range of earthworks services to cater to our customer's diverse needs. Our Auckland excavation services include site preparation, excavation, grading, trenching, landscaping, earth shaping, and erosion control. With site preparation, we ensure a smooth construction process by clearing vegetation and preparing the land for development. Our excavation services, carried out by skilled operators and advanced equipment, provide precise removal of soil and materials for foundational purposes. Grading services shape the land surface, creating optimal slopes and drainage patterns for improved functionality and aesthetics. Trenching services enable the efficient installation of utility lines and drainage systems. We also specialize in landscaping and earth shaping, transforming outdoor spaces into visually appealing environments.
Additionally, our erosion control measures protect the land from soil erosion and promote environmental sustainability. Each of these services benefits our customers by providing a solid foundation for construction, minimizing risks of drainage issues, facilitating infrastructure installation, enhancing site aesthetics, and ensuring long-term land integrity. Count on DKL to deliver exceptional earthworks solutions that meet your specific requirements and surpass your expectations.
Earthworks Equipment and Technology
DKL utilises advanced equipment and technology for earthworks projects. Our modern machinery includes excavators, bulldozers, loaders, and graders, equipped with features like GPS and automated systems for precise operations. Safety is paramount, with regular maintenance and safety features like ROPS and backup cameras. We employ CAD software for detailed planning and surveying equipment for accurate measurements. Our commitment to the latest equipment and technology ensures efficient, accurate, and safe project execution.
DKL possesses expertise and experience in the earthworks industry, evident through numerous successful projects in Auckland. Our team comprises qualified professionals, including knowledgeable engineers, experienced project managers, and skilled operators. With a strong understanding of local terrain and regulations, we deliver tailored earthworks solutions that meet specific needs. Trust DKL for exceptional results and industry-leading expertise.
At DKL Projects, we can provide a cost effective solution to your site If you have a contaminated site with Hydrocarbon, Asbestos or other clearing requirements. Our services are available to the Auckland area and beyond if required. From old building sites to farm blocks, we have the equipment to take on any project.
We are composed of a team of experts who are highly knowledgeable and skilled to perform a wide variety of services such as retaining walls. Here at DKL Projects, we specialise in timber and keystone retaining walls.
Contaminated Site Remediation
If you have a contaminated site with Hydrocarbon, Asbestos or other contaminants that need to be removed, please call us for a no-obligation quote. We have the expertise and equipment to ensure a safe and efficient removal of contaminants of your site.
Our experts offer a powerful yet safe and cost effective solution when it comes to rock breaking. We place a high priority on achieving the optimal results without compromising on the safety or the environment and aim to perform such tasks with minimal rock splatter, low noise levels and more.
DKL's Process of Earthworks projects
We approach earthworks projects with a meticulous process that encompasses planning, design, and execution. Our journey begins with an initial consultation to understand our client's goals and budget. We conduct a thorough site assessment, followed by precise design and engineering to ensure optimal functionality and structural integrity. With a comprehensive project schedule and resource allocation, we execute the project under the supervision of our experienced team, adhering to safety protocols and maintaining an efficient workflow. Throughout the project, we prioritize continuous communication with clients, providing updates and addressing concerns. Rigorous quality control measures guarantee high-quality work, leading to timely completion and a seamless handover. Our commitment to delivering exceptional results on time and within budget is ingrained in every step of our process. Choose DKL for your earthworks projects and experience our professional approach and commitment to excellence.
DKL's Sustainability and Environmental Responsibility
DKL are deeply committed to sustainability and environmental responsibility in all our earthworks projects. We recognize the significance of minimizing our ecological footprint and promoting sustainable practices. From the outset, we conduct comprehensive environmental assessments to identify sensitive areas and habitats, allowing us to implement tailored strategies for their protection. Our erosion control measures prevent soil erosion and safeguard water quality, while sustainable material management practices reduce waste and promote resource conservation. We embrace eco-friendly technologies such as low-emission equipment and GPS technology to minimise carbon emissions and optimize efficiency. Complying with environmental regulations is paramount, and we actively collaborate with clients and stakeholders to raise awareness and foster responsible environmental practices. Choose DKL for your earthworks projects, and experience our unwavering commitment to sustainability and environmental stewardship.
Here are some testimonials and case studies from our satisfied customers in Auckland and the surrounding area:
"Hi Des, Your boys did a great job, very happy with their care and precision. Regards," – Anthony
"Hi Des, I just wanted to say thank you for the demolition and the work completed. It was easy and the communication was great. The neighbours were also very complementary to your team and the fact that they were not affected at all by the experience. Thanks again." – Anthony Gilbert
"Hey Des, The lads came today and collected the digger." – Brett Chatfield
These testimonials serve as a testament to the positive feedback we have received from our clients. We take immense pride in delivering exceptional service, ensuring meticulous attention to detail, clear communication, and a hassle-free experience. Our case studies showcase successful projects, demonstrating our commitment to professionalism and customer satisfaction. We value the trust our customers place in us and strive to surpass their expectations at every stage. Contact us today to discuss your earthworks project and join our roster of satisfied clients who have experienced the highest level of service and quality workmanship.
Our Earthwork Costs and Quotations
Earthwork costs are calculated based on various factors specific to each project. These factors include the scope of work, site conditions, project complexity, location, equipment requirements, labour costs, and any additional services or materials needed. As such, providing an estimated cost per square meter without detailed project specifications is challenging.
To determine the cost of earthworks, it is recommended to consult with a professional contractor or earthworks specialist. They will evaluate the project requirements, assess the site conditions, and provide an accurate cost estimate based on these factors. Their expertise will ensure that all relevant considerations are taken into account to provide an appropriate and tailored cost estimation for your specific project.
If you are looking for earthworks in Auckland, you are in the right place. For all your earthworks needs, get in touch with DKL today. Our dedicated team is ready to assist you. You can reach us at 0800 477 017 or email us at projects@dkl.co.nz. We are located at 
180 Fred Taylor Drive, Whenuapai, Auckland. We take pride in delivering excellent customer service and support, ensuring that your earthworks project receives the attention it deserves. Don't hesitate to contact us and take the first step towards turning your vision into reality.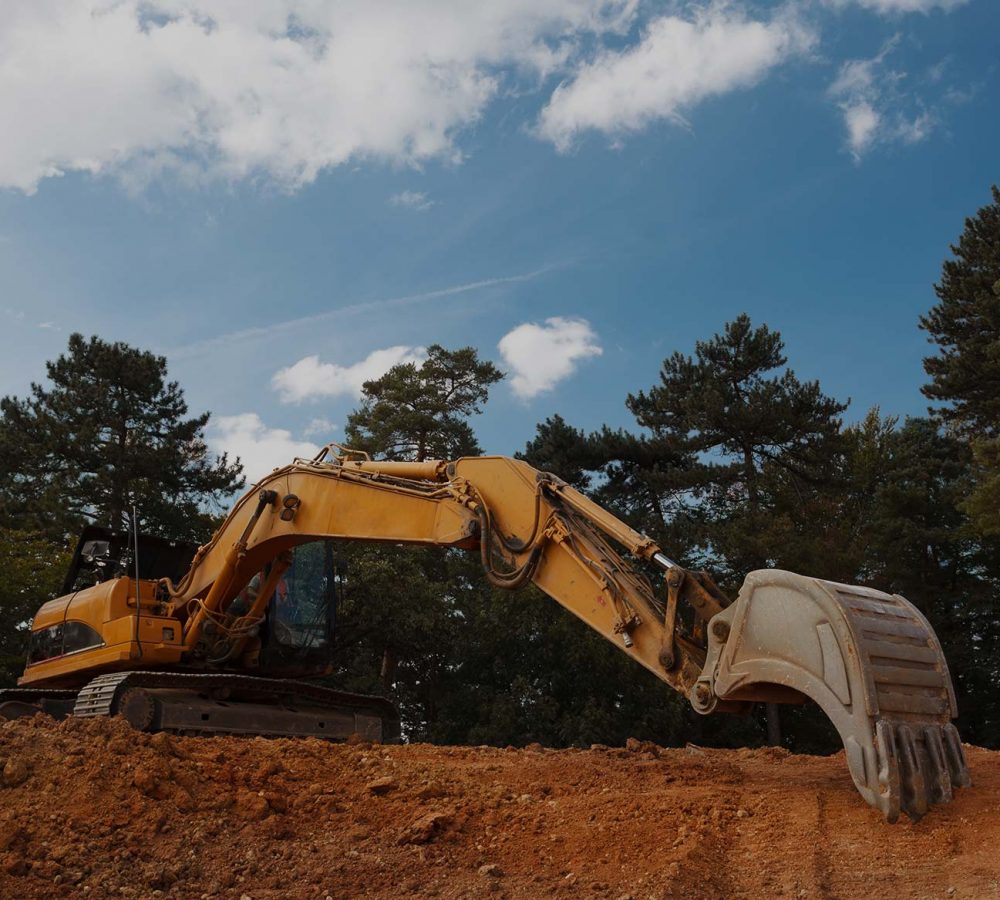 We offer a wide range of services specializing in large scale commercial and industrial demolition as well as smaller individual projects.
VIEW ALL