Demolition involves the careful dismantling and removal of structures, whether residential, commercial, or industrial. Our team has extensive experience, successfully completing numerous demolition projects of varying sizes and complexities. We adhere to industry best practices, safety protocols, and legal requirements, ensuring that all demolition activities are executed responsibly and efficiently. DKL utilises cutting-edge equipment and technologies, enabling precise and environmentally-conscious demolition processes. We prioritise sustainability by recycling materials and minimising waste whenever possible. When you choose DKL, you can expect personalised service tailored to your specific needs. Our customer-centric approach ensures a seamless and stress-free experience, from initial site assessment to the meticulous execution of the demolition process. Whether you're a homeowner, construction company, or property developer, DKL is equipped to handle your demolition project with professionalism and expertise. 
DKL provides various demolition services tailored to meet different needs. These services include total demolition for the complete removal of structures, interior demolition for the selective removal of interior components, structural demolition for dismantling load-bearing elements, selective demolition for targeted removal of specific sections, and site clearance for clearing properties of existing structures and debris. 
Demolition brings renovation, safety, land optimisation, aesthetics, and environmental sustainability. It replaces outdated structures, ensures safety, optimises land use, improves aesthetics, and supports eco-friendly practices.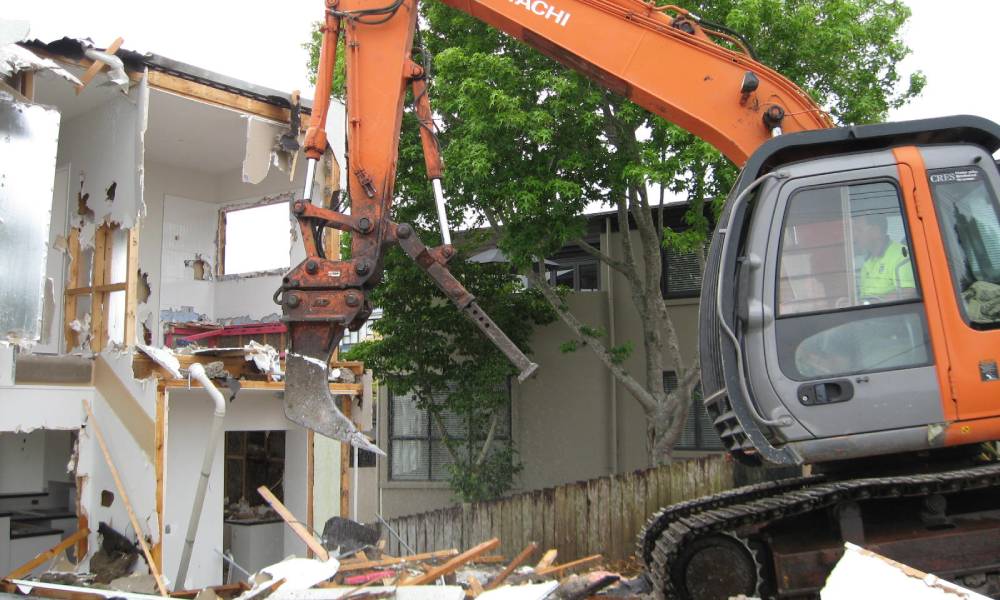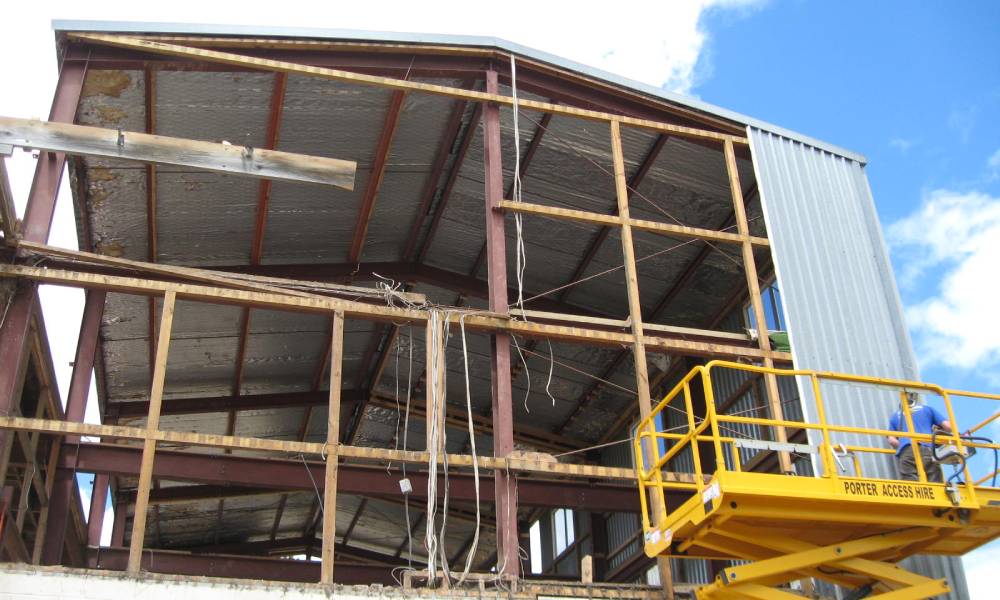 Demolition Equipment and Technology
At DKL, we place a strong emphasis on utilising cutting-edge equipment and advanced technology to ensure safe and efficient demolition processes. Our commitment to staying at the forefront of industry advancements sets us apart. We employ a range of equipment which enables us to handle various demolition tasks with precision and effectiveness. Our dedication to utilising the latest equipment and technology available underscores our commitment to delivering safe, efficient, and exceptional demolition services to our clients.
Experienced Auckland Demolition Contractors
With years of experience, our professionals are well-versed in industry best practices, regulations, and safety protocols. They undergo rigorous training to ensure they stay updated with the latest techniques and advancements in the demolition field. We have developed a strong reputation for delivering exceptional results and exceeding client expectations. Our team's experience extends beyond traditional demolition practices. We are equipped to handle projects, such as working in challenging environments, dismantling complex structures, and managing hazardous materials.
DKL Residential Demolition Projects
In Te Atatu, we completed a condensed residential housing project, including asbestos removal, demolition, soil removal, excavation, and preparation. We prioritised precision, safety, and environmental regulations. In Mt Wellington, we cleared homes for an urban development project for Kainga Ora. Our demolition expertise ensured efficiency and future development. Additionally, in Avondale, we conducted a safe asbestos removal project, focusing on ceiling removal. Our knowledge prioritised well-being and environmental protection. These projects showcase our diverse capabilities and experience in Auckland and its surroundings.
Years of Demolition Experience
Our team at DKL boasts a wealth of experience and expertise in earthworks and demolition. Led by Des Longville, who brings over 30 years of experience and a background in diesel mechanics, we have a strong foundation of knowledge and skills. Steve McSkimming, a key member of our team, contributes over 20 years of demolition experience. With a focus on asbestos removal work, Steve brings expertise and in-depth knowledge in this critical area. Bruce Gardiner rounds out our team with an impressive 35 years of environmental experience. His extensive background and expertise in environmental considerations provide invaluable insights into minimising the impact of our operations on the environment.  Together, our team at DKL combines decades of experience and diverse skill sets to deliver exceptional results in earthworks, demolition, asbestos removal, and environmental considerations. We are dedicated to providing top-quality service, safety, efficiency, and environmental sustainability in every project we undertake.
Our Demolition Project Process
At DKL, we approach each demolition project with a meticulous and thorough process. It begins with a comprehensive consultation and assessment, where we understand your specific requirements and conduct a detailed site evaluation. Based on this information, we develop a demolition plan, considering the appropriate methods, equipment, safety measures, timeline, and budget. Once the plan is in place, our experienced team executes the demolition process with precision and expertise. We take pride in delivering high-quality work within the agreed-upon timeframe and budget. Our project managers closely monitor the progress, ensuring seamless coordination and resource allocation. Communication with our clients is essential. We strive to exceed client expectations, completing each demolition project with professionalism, efficiency, and a focus on delivering exceptional results.
Here are a few testimonials from our satisfied clients:
"Hi Des, Your boys did a great job, very happy with their care and precision. Regards," – Anthony
"Hi Des, I just wanted to say thank you for the demolition and the work completed. It was easy and the communication was great. The neighbours were also very complementary to your team and the fact that they were not affected at all by the experience. Thanks again." – Anthony Gilbert
"Hey Des, The lads came today and collected the digger." – Brett Chatfield
"Thank you for your help. It was a pleasure to deal with the guys on site – A great team you have there." – Richard
At DKL, client satisfaction is our top priority. These testimonials are a testament to our commitment to exceptional service and the expertise we bring to every demolition project.
Demolition Sustainability and Environmental Responsibility
We focus on sustainability and environmental responsibility in all our demolition projects. One of the key steps we take is implementing comprehensive waste management and recycling strategies. This approach helps reduce waste generation and promotes resource recovery. For materials that cannot be recycled, we ensure their responsible disposal, working with licensed waste management facilities to adhere to proper disposal practices. We employ innovative demolition methods that minimise noise and air pollution. Ensuring compliance with environmental laws and regulations is of utmost importance to us. We strictly adhere to all applicable environmental standards, obtaining necessary permits and conducting regular environmental assessments. We believe that by prioritising sustainable practices, we can contribute to a greener future while delivering high-quality results for our clients.
Our Demolition Costs and Quotations
​​Earthwork costs are calculated based on various factors that influence the complexity and scale of the project. These factors include site conditions such as topography and soil type, the scope of the project in terms of excavation or fill volume, site accessibility, project timeline, site preparation requirements, and other project-specific considerations. 
To discuss your demolition needs, please feel free to get in touch with us at DKL. We are here to assist you and provide the necessary support.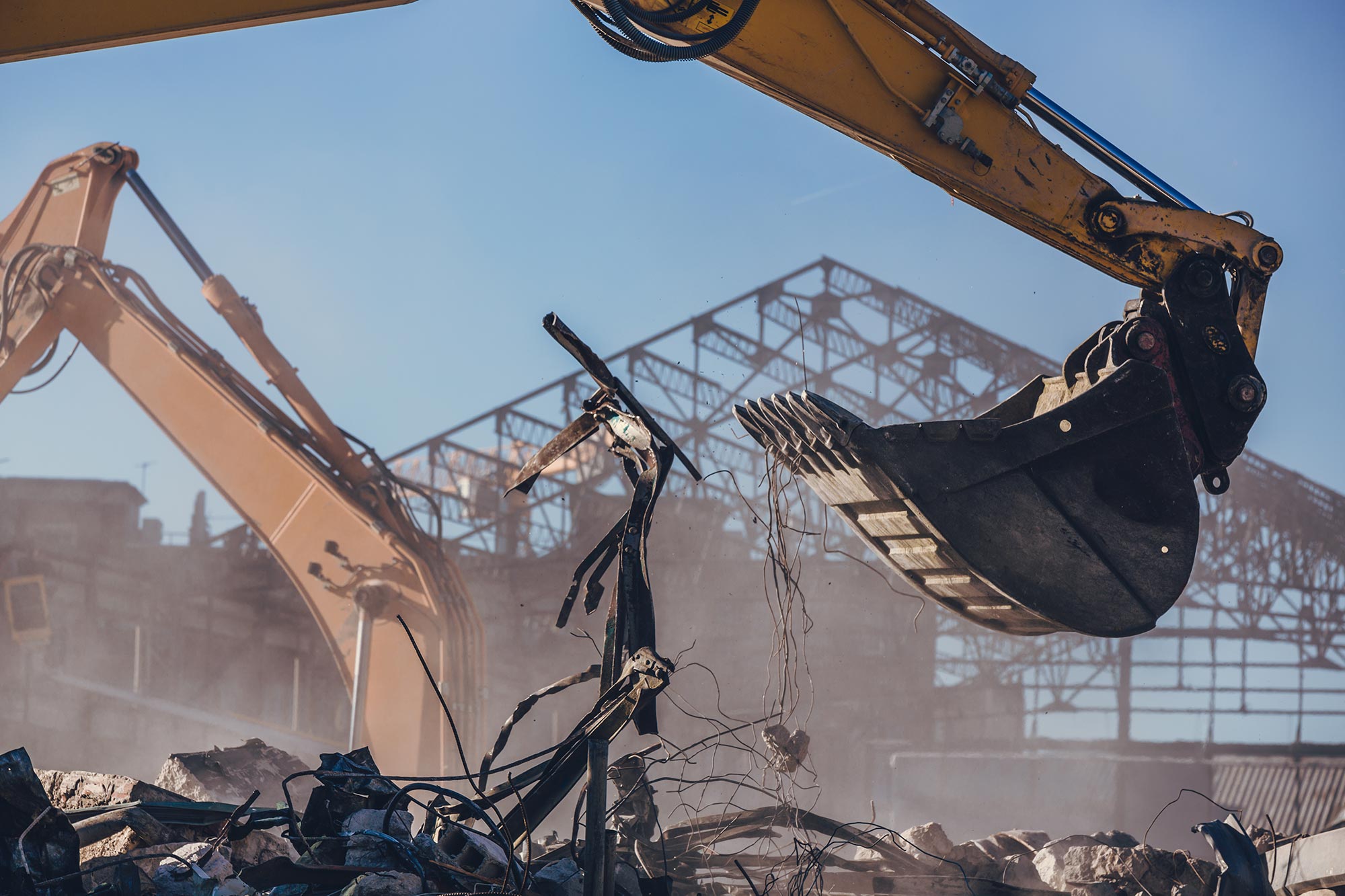 We offer a wide range of services specializing in large scale commercial and industrial demolition as well as smaller individual projects.
VIEW ALL